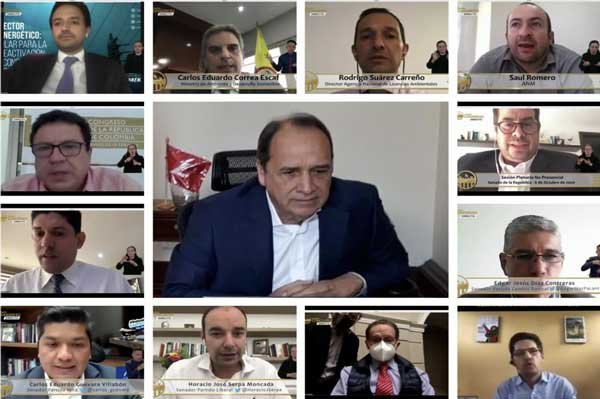 Senado de la República llevó a cabo debate sobre la defensa del páramo de Santurbán
6 octubre, 2020
Bogotá está preparada para la segunda ola del COVID-19, según Reuters
6 octubre, 2020
For its outstanding handling of the COVID-19 pandemic, the Colombian capital will be recognized at the Smart City Expo LATAM Congress, held from October 13 to 15 in Yucatán (Mexico).
In an official communication sent to the mayor of Bogotá, Claudia López, the organizers highlighted the work done by the city to carry out health and social actions that respond to the current moment and that will guarantee comprehensive care.
This congress seeks to highlight the institutional actions that Bogotá has led during these months, as an example of the actions that different authorities have carried out to handle the current crisis.
It is important to remember that Bogotá has led important actions not only in terms of health but also in social and economic care to face the different impacts of the pandemic.
Expansion of the number of intensive care units, home care, detection, tracking and isolation of COVID cases; Mass testing, sector-based quarantines, promotion of bicycle mobility with new bike paths, economic reactivation, the basic income program and delivery of markets to vulnerable families, are just some of the actions that the Mayor's Office of Bogotá has led to cover the main axes of attention that this global pandemic demands.
What isthe Smart City Expo LATAM Congress?
The Smart City Expo LATAM Congress is an event of urban and territorial transformation, committed to recognizing and sharing the experiences of knowledge, work and collaboration for the resilience of Latin America.
This year under the motto "Resilience and planning: devising the future of Latin America", the challenges of the continent and the initiatives that have been advanced in the city to improve the quality of life of people and leverage economical, social environmental and technological development of the region will be shared.
Within the framework of this congress, the LATAM Smart City Awards are held, which recognize the work of cities to make territories more sustainable and efficient.
Considering the reality that the world is experiencing, this year these annual awards will be replaced to recognize the actions of the most innovative Latin American cities in the response to COVID-19. These awards will be delivered in collaboration with UN-Habitat within the framework of the Smart LATAM Alliance and will seek to highlight the effort that different cities have led to prioritize health care, protection of the most vulnerable population and economic actions.
Tomado alcaldía de Bogotá.